Located on the 11th floor of the KL Journal, The Swimming Club is one of the best rooftop bars in KL, that boasts a colourful terrace that opened its doors back in September 2018. Go for their signature cocktails as well as delicious bar bites where you can enjoy by the saltwater infinity pool.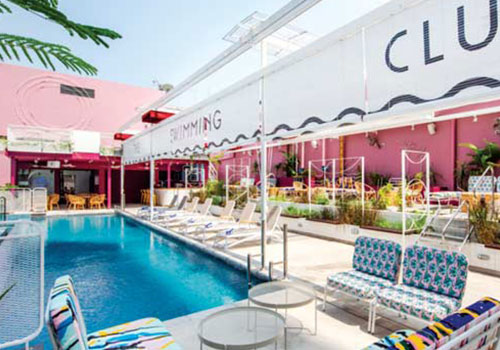 No.8 - The Swimming Club at KL Journal
A lovely rooftop and pool bar, located at the 11th floor of the boutique hotel The KL Journal. After a complepte re-styling of the terrace, The Swimming Club opened up in September 2018, boasting a colorful terrace with the design being almost as exciting as the fabouls KL view. Located in the Bukit Bintang area, the rooftop bar offers fresh and well made signature cocktails along with tasty bar bites. On top of that, there is also a magnificent salt water infinity pool.
Article written by therooftopguide
Click here to read the full article.